In this article, we unpick a cornerstone shoot-'em-up game. Halo has fascinated minds and commanded a fair deal of respect from community buffs and outsiders with equal magnitude. When the game first banged into existence back in 2001, it was not destined for a competitive future but had all the trappings of a fast-paced multiplayer shooter that could eventually translate into one.
With the arrival of tournaments and the hand-in-hand Halo eSports betting that came next, this motley carnage has found a firm purchase in the world of competitive video games. Since the release of the game, franchise players have accumulated enough collective played time to travel across the expanse of the Milk Way and back, at the speeds of light that is.
Throughout our review we will focus on some numbers as well as draw the sinuous road of eSports Halo across a decade or so. Read on for some cool statistics and facts, as we try to thrash out what way Halo eSports betting is headed.
HALO - Latest eSports Stats
Game Details
Genre: First Person Shooter (FPS) Format: 4v4 Publisher: Bungie, 343 Industries, Microsoft Studios Release Date: 2001
Prize Money Awarded: $7,813,000 From 55 Tournaments
Largest Prize Pool
Tournament Name: Halo World Championship 2016 Prize Money: $2,500,000.00
Top Country
Country Name: USA Prize Money: $5,340,562
Halo Betting Websites and Stacking the Deck
Halo eSports betting highlights:
What are the most reliable bookies out there?
Are there particular ploys to making the most out of your bet?
What is a good amount to start with and how can I protect my investment?
Betting on Halo 5 eSports would generally be a lonely trade. While it is always good to compare odds and to try the bookies, there is always the simple fact that for the most part, eSports betting is a matter of judgement call. Most often than not, the knack for placing successful bets lies well within the bettor who has been following developments with the game on their own.
The problem with eSports betting, on Halo or otherwise, is solely for the bookmaker. Bookies are actually notorious for their propensity to burn through a quick buck. Why would bookies lose so much on eSports?
Simply enough, they keep introducing countless many offerings while at the same time not carrying out their due diligence that would eventually help them scout out winning offerings.
Without a dedicated desk analyst, bookies continue to turn a sore loss. Estimated 90% of all eSports bets are in the red. One of the bookies we have reviewed, is in the upper 10 percentile who sport revenues from eSports betting.
With this in mind, we would argue that it is an auspicious time to be betting on eSports Halo. A quick buck is the best way to describe the results if you have done your research or if you happen to be a fan of the game alone.
When it boils down to bookies, though, we still want to be placing our bets in a secure environment.
---
Pushing further the boundaries of our knowledge about eSports Halo, we ought to consider the monetary dimensions of the kinds of bets available for Halo:
Hard currency bets – as the name suggests you stack money on odds offered by bookies and hope to turn a profit
On an alternative plain of existence, we find bitcoins. Their chime announces a rather unprobed type of betting. Yes, there is in fact some bitcoin betting on eSports is gaining traction, and even Halo. However, you need to differentiate between the kind of bookies out there:

There are hybrid bookies, meaning your information will be available on the Internet, in one form or another. Also we have issued a caveat that bitcoins are generally unregulated. It does not mean that bitcoins are to be shunned, as in July 2017 a popular bookie kicked and clinched successfully what is known as an Initial Coin Offering (IOC) and we think that is awesome.
The other type of bookies are hardcore and on the spot. They do not fanny about with your bets and they tend to keep the anonymity of the bettor. We like these better.
To Halo Bet or not to Halo Bet
There are hardly two ways about it, lads! Halo betting is a thing.
As punters, you are at the perfect moment in history to make the most out of your dedication to video gaming. Unlike betting on mainstream sports, eSports betting generates rich pickings for the prescient bettor.
However, there are different types of bets and it is time that we have shed some light on those, scant as they may be.
Match bets
Enter the most popular of them all, the match bet. This is the basic type of bet which means bettors will simply make wagers on the outcome of single match up, part of any competition, whether it's a qualifier event, a league or a grand tournament.
Tournament bets
Next on the list is the tournament bet. Tournament bets are the types of bets where an experienced bettor can make a killing. Judging on the outcome of an entire event, though still entails risks, as skilled as you may be. There are well-established names in the world of Halo esports, which do not give up without a fight, and they sometimes manage to lend a victory in seemingly desperate circumstances.
Live bets
Unfortunately, there is not much, if any, live betting going on about Halo 5. However, interest for the game on Twitch is still quite high.
Still, we would argue that there is ample opportunity for the segment, as Halo esports has distinguished itself as an underpinning title of eSports as a whole. Some of the world's best competitive players out there alone fetch riveting numbers that generate hefty revenues.
Place Your Bets on HALO
May the odds be ever in your favor and choose wisely
Halo 5 eSports by the Tournaments
Killing freshly spawned players is less than sportsmanlike. Then again, attributing the idea of sportsmanship to a video game often elicits some confused queries. Never you fear this conundrum. Indeed, Halo start at a time when in the West the notion of electronic sports (eSports) was not only germinating, but there is a good chance its wild oats have not been yet spread.
A stockpile of Xbox video games as tall as what's his name
In any event, Halo represents a major eSports betting phenomenon today. The first tournament kicked off way back ten years ago to the general confusion of dour-looking parental units. With a rather puzzling prize pool, the first tournament pitted four finalists against each other. The grainy YouTube video we have been able to dig up shows how unlikely it would have been for any of us to imagine a world Halo eSports and placing Halo bets is an actual thing. This while continuously ravishing online battlefields and pocketing them with small craters of detonated explosives.
---
The Halo 5 World Championship brought in some competitiveness
Halo 5 World Championship Prize Pool
Perhaps the most significant event to this day is the Halo 5 World Championship which has since its emergence generated considerable buzz and excitement. Sporting a handsome prize pool of $1 million the Championship has shown the world and Halodom that no longer shall the crème-de-la-crème vie bicker for titbits. Enter the big money.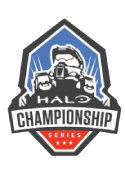 eSports bookies have, in turn, caught a sniff of the stench of currency being floated about and have decided to begin introducing Halo bets.
The 2020 DreamHack Halo Series Anaheim Tournament was played out amid a flurry of excitement that saw the Mantra eSports team snag the title from the previous winners in a heart-clenching battle. Although the champions have been determined, Halo 5 competitions are just beginning, which is good news for all punters. Stay tuned and watch out for the hottest eSports Halo markets out there!
---
A Historic Halo Match from DreamHack 2017
The revival of the Official Halo Championship Series
On the date of its fifth anniversary, the official organizers of the Halo Championship Series (HCS) announced that they had made plans to reshape the Halo eSports scene as people know it. This will result in more competition events, with bigger prizes. It is reported that in the upcoming months, a year-long roadmap will be released by HCS officials.
---
A Bit Halo eSports Controversy We Can't Miss Mentioning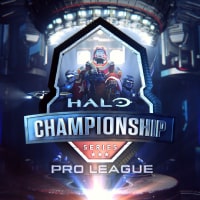 This section is intended to cover some of the more pressing issues of the eSports game and to at least attempt and trash out a plausible future for the game. Even though the game itself did not have a bright competitive future ahead of itself when it first arrived, the product was nevertheless advertised and touted as a catalyst for electronic sports by Microsoft.
With the arrival of Halo for Xbox the game made an even big splash in the fairly quiet pool of electronic sports. The Major League Gaming who had staged one of the first tournaments for Halo back in the day has taken up the game and sponsored events across Canada and North America back in 2015.
With this in mind, we will stipulate that great days lie ahead for Halo eSports. However, the drop of one of the Halo's quintessential professional players from the scene has caused some excitement.
One particular example was Tyler "Ninja" Blevins who announced to the world in general that he had decided to drop out of competitive Halo, coaching his reasons in rather harsh terms.
Still, nothing seems to have changed for Halo eSports as such and bettors should not assume that the franchise has fallen on hard time. Au contraire, the game is blasting ahead at full speed and hopefully through the developers' continuous efforts and the community's commitment and dedication, the product will continue to edge closer to the upper corner of the competitive eSports titles hall of fame.
Where To Bet On halo
---
At the End of the Day, Halo eSports Is Still Worth Exploring
Halo is a good starter's title to bet on. The bookies inexperience with the segment, and their dogged and copious investment offers great opportunities for you to make quick money. We do recommend making sure you've familiarized yourself with the game first.
The key to beating the bookies does not lie in crunching odds like juggernauts, but rather to tap into the accessibility of eSports and video games streaming. Although the prize pools today don't come close to what they were before (the last tournament netted a mere $50,000), Halo has solidified its place in electronic sports. Granted, in recent years, there has been a reduction in the overall interest of the game itself, but many tournaments are still held every year, offering a good number of betting opportunities. A lot of eSports bookies are predicting a "revival" of the Halo series, as the latest installment in the franchise called "Halo Infinite" is set to be released somewhere in 2020. Punter, lock and load, for there are many golden opportunities out there that need hunting.
MORE FAVORITE ESPORTS GAMES THAT YOU CAN BET ON