The proliferation of smart phones has tilted the odds in favor of a new, more quick-paced mode of life where one's interests ought to be accessible from any point, at any time. To this end, eSports bookies are adapting their offering to cater to this need breed of punters. We at eSportsBettingWebsites.com bring you the best offers to your screens in the hopes of helping you experience eSports betting that is a cut above the others.
eSports Bookies with Betting Apps Available
Find Your Best eSportsbook and Download its Betting App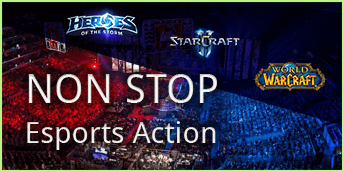 Now, a recent PwC survey has been quite the revelation with mobile devices accounting for half the traffic eSports events and streams in general draw. In our review, we will focus on some of the better apps out there up for grabs by some of the best eSports bookies. When it comes to eSports gambling, we are your local experts. You will also learn about mobile games as electronic sports, a trend that is going at full throttle in China and you will see how the segment fairs!
Batten down the hatches, chap, for there are choppy seas ahead!
eSports betting and its mobile sibling
Far from this being a look-back into the past of eSports betting history, there are a few milestones on the road to progress that may be worth a quick note. South Korea led the way of adopting both smart phones and electronic sports way before they were a trending thing elsewhere around the globe. South Korea distinguished itself by bolstering up the efforts of introducing eSports on a grander scale.
Mobile betting has since its down been embraced by any bookie which has set out to conquer the world of gambling odds. Some of the noteworthy names on that list include Betway, Bet365, Bovada, 888sport.
Several downright advantages distinguish eSports betting with the help of an app from any other type of betting. Look at it this way, you hardly want to be tied down to a hefty desktop computer or carry around a laptop all day. So, a pocket device which can track the progress on the outcome of matches you have wagered on is quite nifty.
How eSports are spectated today
As you can see, gaming consoles and desktop or laptop computers lead the way in terms of devices viewers use to tune into an eSports event. Nevertheless, smartphones and tablets are shaping up as a burgeoning trend, even though they are confined at the rear for the moment.
What matters here is the simple fact that the flexibility associated with mobile eSports betting will soon turn it into the preferred way of placing one's wager.
---
Mobile eSports: An overview of betting apps
eSports betting apps pack as much power and functionality as their desktop iterations. Every bookie worth their salt has put considerable effort into providing a state-of-the-art piece of software, which will allow you to sally forth through the jungle of odds unhindered.
In fact, mobile apps even come with nifty features as live betting, and that is downright handy assuming a growing number of people will use their smartphones to follow eSports events and place wagers accordingly. Not only that, but when placing wagers on eSports through an app you are also entitled to withdrawals not to mention that you can just as easily reach out to customer support and fire away your queries as problems, if any, arise.
In setting out to vote through your mobile devices you should perhaps have some passing knowledge of the product you are using, although we can guarantee for every bookie we have cherry picked and wrote about, simply because we consider them to be the crème.
Bet365 App
Bet365 is among the better bookies out there. One of the longest-standing bookies on the market, Bet365 does not stint on making its products shine. The Bet365 app is available for download on both iOS and Android phones. As to the app itself, Bet365 mobile solution comes with a host of features, including in-game reports, in-game feature and live streaming, all of which are kept bang up to date.
Now, there is one caveat about live streaming. For the feature to be available through Bet365, you need to have placed a wager on a game within the past 24 hours.
The app will also allow you to carry out multiple bets.
Betway App
Betway is no stranger to playing the odds game and as one of the highest-frequented bookies out there, it has done its due diligence in simplifying mobile betting on eSports. An in-play feature is also available with the Betway app. Handicap bets are not snubbed either.
At the same time, the app offers stats such as past results, team news, and even offers analysis of data – so much about the dreadfulness of number crunching. Bettors navigate to their desired eSport by tapping on its icon.
Lastly, the app allows the full range of features administarable through the desktop version, including transactions, deposits and withdrawals.
Similar apps are on offer by other bookies as well. Then there is 888sport which offers a $10 bonus to anyone who signs up through the app.
All bookies strive to run odds on some of the world's staple esports titles, so what eSports mobile betting there may be, it lies exclusively on the shoulders of these singled-out titles.
Not only do eSports generate the most mobile betting, but games such as CS:GO, League of Legends and DOTA 2 draw the heftiest wagers out of the wallets of enrapt fans who either want to make the experience of spectating a tournament as visceral as possible or are on the lookout of making a profit.
Whatever Your Reasons May Be, When Betting on the Go, Preferably Opt for One of the Recommended Bookies to Save Yourself Some Trouble.
In terms of security mobile betting is as safe as any transaction on the internet could be. We recommend taking a gander at our PayPal article if you are eager to protect your data better and stave off any potential forays on the part of ill-meaning individuals. But all paranoia aside, eSportsbookies are reliable and their mobile devices are just resilient to hacker attacks. Just stay in the light, punters, and do not go in the shadowy corners where unregulated with seemingly juicy offers dwell.
Apps and eSports betting, but what bets?
Good news is here, that there is quite a large number of bets to consider when it comes to eSports betting. Mobile on eSports is just an extension and it is designed to allow you to vote on the go. In other words, all bets available to you through the desktop version of any one of the abovementioned bookies will also instantaneously be available to you on your phone.
Now, there is a small issue, or just a thing to know about when betting live on eSports and using your phone. Depending on what your connection is, you may get odds updated later than you needed them, which may be a bit of a snag right there.
So, when testing out live betting on mobile eSports apps, we strongly recommend that you tinker with the feature a bit. Overall, bookies offer impeccably quick times when it comes to updating their odds. But then again, there are so many unknowns to consider, and who hasn't run out of precious network coverage when they needed it the most?
Anywho, drilling down to the bedrock of this section, the bets available through mobile apps are as follow:
Standard Bets
Straightforward eSports bets that are placed on the outcome of a match. Those entail nothing more than bracing yourself for a thrilling game and watch it unfold before your eyes.
Special Bets
Bookies try their hand at stymieing you, coming up with their original and tailor-made offerings so that they may stand a better chance of relieving you of your precious money. However, even when betting on eSports through a mobile device, you stand a good chance of beating the house relying on your background knowledge of the game, players and teams.
Fantasy Betting
This is a bit of an outlier. Fantasy betting basically consists of selecting from a pool of all players and cobbling together a virtual team of players which may come from various teams. Then the fantasy division of the bookie will award points to each player for their performance throughout matches and the winners would be drawn based on who has accumulated the most points.
Live Bets
Lastly, and we have discussed this type of betting at length in our review, live betting is in the essence of what has necessitated mobile eSports betting. Well, not entirely, but it has significantly contributed for the attention these devices get. Make the most of your smartphones and bag in some well-wagered odds.
---
eSports and mobile betting, the last incarnation
Now, we have briefly touched on the subject of mobile eSports as in video games played on your mobile. Here are several highlights of this aspect of the industry:
Asia is poised to lead the way in eSports enthusiasts by 2020, and China in particular. The country is already seeing a huge jump in the number of eSports titles tailored for mobile phones which is giving bookies a whole new thing to consider when probing for new eSport titles.
But also, you as a punter should at least entertain the possibility that a different kind of eSport mobile betting may spring out of the ground.
Everyone and their mother is not the least corny phrase one can come up, however it is remarkable apt. Studies have shown that women are just as likely to show interest in electronic sports. Not only that, but women show greater interest in playing video games on mobile phones compared to men.
In China eSport titles for mobile phones account for 24% of Top Grossing Titles on Android.
Seemingly outlandish, the idea that a growing interest in eSports may spawn eSports betting for such titles is not so zany after all. After all, isn't this how electronic sports originated – they got a strong backing from grassrooters and developers, with the occasional sponsor all thrown in the mix.
And expanding into this new brave world of eSports on alternative devices is actually quite emboldening and before you know it, you may see yourself not only juggling odds, but also titles, based on their devices.
Things in China may be even more promising as the game sports some 778 million people currently connecting, of which 71% mash keyboards and play video games. And revenues per segment are growing which may only drag eSports betting in the wake. However, with Bitcoin outlawed recently, betting may prove a bit of a contentious point in a state which insists on monitoring its citizens' browsing history and social media.
The long and short of eSports apps
As an essential part of the landscape, eSports apps used on one's mobile will most certainly adapt to the latest developments in the world of eSports betting. Mobile apps may just allow you to bet as long as you stay connected to the Internet, but this is plenty. This is the same freedom you may get from the anonymous betting with, say, Bitcoin.
So, charge your phone up, young punter, because how much profit you make may depend on your battery life.
We Recommend These eSportsbooks
You should always choose carefully your eSports betting website