King of Glory is one of the biggest mobile esports, its growth has driven mobile esports as a whole to new heights! This title has a wide and active esports scene, so King of Glory betting can be a great way to get added excitement out of watching your favourite teams compete. Although, with different names for different regions and a complicated competitive system, it isn't the simplest game to bet on. We're going to cover everything you need to know about King of Glory gambling, sites that are the best, how it all works, and tips and tricks to get more out of it here:
King of Glory - Latest eSports Stats
Game Details
Genre: MOBA Format: 5v5 Publisher: Tencent Games Release Date: 2015
Prize Money Awarded: $64 Million from 90 Tournaments
Largest Prize Pool
Tournament Name: Arena of Valor World Cup Prize Money: $10 Million
Top Country
Country Name: China Prize Money: $1.138 Million
King of Glory Betting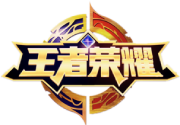 King of Glory game is a MOBA, one of the most complex and rewarding types of esports games. For betting on King of Glory, this means there are loads of different betting options that are specific to this game. The different types of bets for the title can be confusing, especially for newcomers.
The first step for betting on King of Glory is to pick one of the best King of Glory betting sites and either log in or make an account. Once through the set-up though, you'll have to pick which bet you want to place. If you're new to King of Glory esports or just stuck to simple match winners in the past this isn't always the easiest decision. We're going to break down all the types of KoG bets you can make, what they mean, and how they work:
Types of Bets
Match Winner – This is a simple bet where you decide which team you think is going to win the specific match! This is an easy market and not too complicated, it can be tricky to call correctly though.
Map Winner – Most King of Glory gambling sites offer map winner markets. These allow you to pick the winner of a specific map, like the first or last played. This one can work well if you're live betting and reacting to how a team's performance has changed.
Handicap – A handicap bet is similar to match winner, but it puts additional constraints on a favourite team to make things more even.
Map Handicap – A map handicap is the same as the normal handicap betting but applied to a map rather than the entire game.
Total Maps – In this bet, you go for over or under the total maps won by a team. This one can payout as long as the total is higher or lower than your threshold, so it's more forgiving.
Score – Score bets are where you try to predict the correct score for the game. This can be for the entire game or just for one map or round.
First Blood – This is a common esports bet, it's on who gets the first kill. You can do this for the whole match or each map individually.
Total Kills – You can bet on which team will get the most total kills in a match. This is similar to match winner, but those who win don't always get the most kills.
---
Live Betting and Streaming King of Glory
Live streaming for any esport can be a lot of when combined with live betting. You can watch matches live and adjust your bet on King of Glory as the action develops. If you pay attention and time things right, you can react to changes in the action to lock in a profit in a bet or place a bet while the odds are tightening. King of Glory streaming and live betting can be slightly complicated though, so this is how it all works:
What Live Bets Can You Place?
The King of Glory live bets are roughly the same as the standard bets on offer for the game. For the most part, you can place any bets that you can in pre-market. That's excluding obvious ones though, like bets that rely on earlier rounds that have already been played! These are the main markets:
Match Winner
Map Winner
Handicap
Map Handicap
Total Maps
Score
First Blood
Total Kills
These can all work great for King of Glory betting live. Map-specific rounds and the handicap bet can specifically be fun while a game is in action, you can change your bet on King of Glory as a team is starting to improve their performance before a new map.
Live Streaming
Live streaming options for King of Glory esports vary depending on your region, but the eSports betting sites generally offer decent quality streams of the game. This means that you can watch the matches that you've bet on in the same place as live betting. This cuts down any time between something happening and you adjusting your bet.
Most streams of King of Glory are mirrors of the official stream. In the west, this is broadcast on the CGTN YouTube Channel. This channel does host a lot of non-esports-related material though, so be careful If you're just looking for a game quickly! The streams of the game are from this source too.
Where to Bet on King of Glory
Biggest King of Glory Tournaments for Betting
King of Glory esports has a huge fanbase around the world, so there are a lot of tournaments. These have varied prize pools and schedules, but the most popular comes down to a few main leagues. One important thing to keep in mind if you're looking for King of Glory tournaments to bet on, is the names. King of Glory has had a few different names and builds internationally, like Honor of Kings and Arena of Valor.
In the past, these games had different regional tournaments. These have now all been united into one though. The King of Glory tournaments are all running in a unified system. This is how the competitive community for KoG breaks down and what makes up one of the biggest esports:
The King Pro League and International Events
This is by far the biggest event. It includes the regional leagues and the international events that these leagues culminate in. If you're wondering where to bet King of Glory online, these are the dates you need to watch for. This is the schedule for the King Pro League, so you know when the biggest matches for KoG betting are on:
King Pro League Spring
King Pro League Summer
Arena of Valor International Championship: June – July
Arena of Valor World Cup: October – November
Prizes
King of Glory is one of the most prolific esports, King of Glory naturally it has prize pools to match. This game has a huge number of prizes for competitors and has routinely broken records for biggest mobile esports prize pool. These are some of the prizes for King of Glory:
King Pro League – $2,952,907
Arena of Valor World Cup – $10,000,000
Arena of Valor International Championship – $2,000,000
---
Place Your Bets on King of Glory
Pick from the top King of Glory betting sites!
Betting Tips and Tricks
KoG is definitely a more specialist esports title, especially in the west. However, it can also be quite complicated. If you're looking for any edge you can get, then our King of Glory esports betting tips might be able to help:
Follow Updates and the Meta – King of Glory receives frequent updates that change around the balance of the game. The best teams play to the meta and always change up tactics depending on what's hot. Follow the meta too if you want the best background for KoG betting.
Keep Up with Teams and Players – It pays off to know exactly what's going on with teams and players of King of Glory. Keep up to date with roster changes and how teams are going.
Play Yourself – It really helps to get first-hand experience with a game, even if you're not exactly playing on a competitive level! Try the game out, or its regional version.
Compare Odds – Different King of Glory betting sites will have different odds for the same bet, make sure you compare odds to get the best deal.
---
FAQ
Is King of Glory the Same as Honor of Kings?

If you're looking to bet on King of Glory, it makes sense to understand the game itself and its many names! The game was originally released as Honor of Kings, it had some elements that infringed on copyright for League of Legends though, so major changes were needed internationally. The game has been called Arena of Valor, King of Glory, and Honor of Kings. While there are some details that are changed between regional games, the gameplay is the same at its core. Most King of Glory esports betting sites will list it as KoG.

Is King of Glory Popular?

Honor of Kings is a very popular mobile game. It has amassed more than 100 million daily active users. Being played on mobile devices and available in so many places helps to keep this game accessible. This with its fun gameplay works great both for esports King of Glory and casual play.

Can You Bet King of Glory Skins?

King of Gory offers quite a few skins for players to unlock and pick between, so can you bet Honor of Kings skins? Skin betting can be fun, but not every game supports it. The skins in this game are hard to transfer, so you can't use them for skin betting, unfortunately.
MORE FAVORITE ESPORTS GAMES THAT YOU CAN BET ON