For a dwindling mastodon, World of Warcraft (WoW) is still in plain sight, looming over the horizon of massive multiple online role-playing games (MMORPGs). Apparently, the game that made a splash and sent ripples across the world over 16 years ago is here to stay, despite a plunge of subscriptions tantamount to exodus.
Not originally designed as an eSports, popular bookies have decided to introduce WoW betting as part of their offerings and add other large-scale titles to their list of odds. More surprisingly, some of them have decided to start taking bets on both the Player versus Player (PvP) and Player versus Environment (PvE).
Moving forward, World of Warcraft as eSports will occupy the same turf as many other staple titles of online eSports betting.
World of Warcraft (WoW) - Latest eSports Stats
Game Details
Genre: Massive Multiple Online Role-Playing Game (MMORPG) Format: 3v3; 4v4 Publisher: Blizzard Entertainment Release Date: 2004
Prize Money Awarded: $5,826,471 From 162 Tournaments
Largest Prize Pool
Tournament Name: Arena World Championship 2019 Prize Money: $330,000.00
Top Country
Country Name: USA Prize Money: $1,416,887
*Up to $50 in Bet Credits for new customers at bet365. Min deposit $10. Bet Credits available for use upon settlement of bets to value of qualifying deposit. Min odds, bet and payment method exclusions apply. Returns exclude Bet Credits stake. Time limits and T&Cs apply.
What Does WoW eSports Signify and Does It Have a Future?
There is no easy answer to this one. WoW, as a cultural phenomenon, has a story that goes well beyond how we understand video games as a whole. The MMORPG has created what can rightfully be called the largest 'networking effect' the video games world has known. In networks, people want to join because of the sheer scale of the product, to name World of Warcraft, and the likelihood that their friends may be playing.

Despite a declining popularity, the game has done well in Newzoo's, a marketing research firm, analysis of the most-watched eSports titles in February of 2020.
With this in mind, WoW is classified as eSports by one of the largest companies out there who take the future of electronic sports seriously, and we mean numbers seriously.
Where To Bet On WoW
Site
Bonus
Highlight
Rating
Visit

1xBet Review

100% up to

€100

Welcome Bonus

Go to 1xBet

bet365 Review

100% up to

$50

Bet Credits

Go to bet365

*Up to $50 in Bet Credits for new customers at bet365. Min deposit $10. Bet Credits available for use upon settlement of bets to value of qualifying deposit. Min odds, bet and payment method exclusions apply. Returns exclude Bet Credits stake. Time limits and T&Cs apply.
18+ T&C apply!
The Rise in Popularity of eSports WoW
What has incentivized the recent push for WoW eSports? Major online bookies have certainly thrown their weight in the ring where WoW is fisticuffing with the underpinnings of electronic sports. Hands down, the endorsement of developers for their product has been the most notable factor for spelling a rather more competitive future for the game.
Then again, the North America Championship and the Mythic Dungeon Invitational spurred unprecedented growth for the game on Twitch.tv shooting it up to #8 in terms of total eSports hours watched. Both events are well worth some digging into as they demonstrate the incredible clout popular titles may have if given an opportunity.
Anywho, why is it important to have a higher rate of generated watched hours and how does it affect you, the betting enthusiast? Simply put, viewers' interest drives revenues and sends a clear signal to investors on the lookout for lucrative opportunities that one may well have offered at their doorstep.
Place Your Bets on World of Warcraft
May the odds be ever in your favor and choose wisely
What Options Do the Top WoW Betting Websites Offer?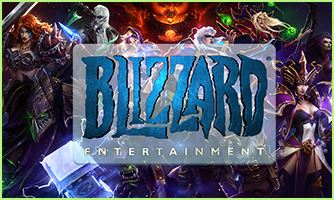 When betting on eSports WoW, you will be limited to a handful of choices, which may proliferate or decline, depending on whether viewership continues to mount. With BlizzCon right behind WoW, however, it is unlikely that the game will fall from grace any time soon.
So, let us examine the North America Championship, one of the most noteworthy World of Warcraft tournaments out there.
More in detail about the tournament, this is one of the major eSports WoW events on which you can shell out your hard-earned cash. Backed by Blizzard, the tournament offers $280,000 in prize money and pits teams of threes against each other.
Arena clashes offer two types of bets – PvP and PvE, and they have a few sub-types as well.
Player vs Player
Arena winner/match winner
As a punter, you will take your chances and bet on the team you think will ultimately clinch a victory in the current stages of the tournament. It could be a good idea to hedge against adversity and spread your bets over as many bookies as you consider offer decent odds. You may like the odds at your favorite betting but tapping into other bookies' offerings is never hurtful and would in fact help you take home a tidy profit.
Tournament winner
This type of betting has you all up and running for the long term. Make an early call on who the potential winner may be and keep your eyes peeled for the odds as they will change with the progression of the tournament. Naturally, calling out the winner at the onset of the whole thing will normally translate to richer pickings for you. Then again, setting out on such endeavor as early as the first gong would increase your chances of parting with your hard-earned currency.
In any event, when setting out to bet on both types it is advisable to have done your due diligence. Try to collate data from previous matches and trust your gut feeling. Today, most competitive teams have their online channels on Twitch.tv and Twitter. It is easy to track their progress in-game, especially with arena ranking sported as a badge of accomplishment in the game.
With this in mind, it is worth nothing that bookies are struggling coming up with odds accurately. For the most part, eSports bookies offering WoW betting do so because they believe in the future of electronic sports and they can see it as a lucrative business. However, you, the punter, with your rather more intimate approach to the whole affair easily put them to shame as you beat their odds more often than not.
Player vs Environment
The Mythic Dungeon Invitational added some oomph to the whole business of World of Warcraft betting. For the first time, punters can make wagers on which human team will outsmart the game first. Not only that, but for the first time defeating the environment has been perceived as eSports WoW.
The first bets introduced to the PvE WoW betting was for the first kill of mythic Kil'Jaeden, a rather stroppy bugger. Kil'Jaeden dwells in the Tomb of Sargeras, a cavern peopled by 9 champions of doom who are hell-bent on splashing the life out of any intruder.
How successful PvE events in WoW will be and how much effect will they have on eSports betting as a whole remains to be seen. What we know for certain is that Blizzard are expanding the eSports dimensions of their award-winning MMORPG.
So, how can we be a tad better at betting on PvE WoW. Well, this time we will tell you that there is only one way around it and that is through familiarizing yourselves with the inner workings of the game. Knowing which team will make it through PvE demands that you have hands-on experience or that you have at least followed some of the current guides out there. There are a handful of good YouTubers who are committed to beating the game and sharing the knowledge with others.
Guild Method is quite up there. By examining other guilds and following their YouTube channels you can get a feeling about their play and see how far they could theoretically go when faced with an unfamiliar environment.
The good thing about eSports WoW and what betting goes around it is that WoW is a social and boundlessly amusing and rewarding game. The flipside – not a lot of punters can spend so much time following the game and some past experience may be required so that you make the most of your wagering on the game.
Let us make a short pause here and go over what we need to know before plunging into the nether of WoW betting:
Decide on which aspect of the game you want to focus, i.e. PvP or PvE betting.
Additive pro: We expect you to grasp the PvE concept of the game much quicker as strategies in that setting are rather carved in stone whereas PvP builds can change and vary incredibly.
Moving forward, try to have an objective opinion about how well you know the game and bet accordingly. In other words, the less experienced bettors ought to stick to match betting which could result in quicker and more reliable profits. As you go along and accumulate knowledge and experience, you can move onto the more demanding tournament betting segment.
Lastly, make the most of your WoW betting by way of spectating games and accumulating some in-game time on your own. World of Warcraft is a social phenomenon which brings people together. On a rather sappier note, your writer can tell you that he has made many a good lasting friendship by playing World of Warcraft and this is why today he bets on the game. It is just fun, and it is nostalgic. Not to mention that he will try to stay away from anything as addictive and immersive as WoW is.
We at eSportsBettingWebsites.com can wholeheartedly recommend you World of Warcraft as your first eSports betting title.
There are more nifty learning sources out there, which will go in-depth in the mechanics of the game, to name Elitist Jerks and Arena Junkies. Elitist Jerks is however now a died out community and Arena Junkies has the limelight. A lot of theory crafters today have also been relegated to the official World of Warcraft forums. The wheels are turning, punter!
---
eSports WoW: What Lies Ahead?
What does the future hold for World of Warcraft as an electronic sport is not an easy question to answer, but it is a question that we will nevertheless share our thoughts on. Essentially, it depends on how willing Blizzard are to invest in that aspect of their game. There is a strong and dedicated community to eSports. A betting community may sprout if viewership numbers are buoyant.
We believe World of Warcraft will continue to trend as an electronic sport as we cannot imagine Blizzard dropping the ball any time soon. And with BlizzCon on the cards every year, it is unlikely that the company would dispense with one of its most prominent, dare-we-say, underpinning titles. Punters, you are at a good spot. Make sure to make the most of betting on eSports WoW, not because the game may peter out soon. Quite the opposite, it may explode. It would be swell to have accumulated some experience before the hoards come rushing down the hills.
MORE FAVORITE ESPORTS GAMES THAT YOU CAN BET ON