StarCraft II has come to dominate the eSports scene, and to a whole lot of people it is the embodiment of this phenomenon. The game has generated steady viewership, which has galvanized bookies into introducing betting odds about the eSports title.
If Sean Plott known as Day[9], an amusing and savvy StarCraft II commentator is to be believed, a South Korean cable channel took a punt on the idea of televising matches and thus ushered in the age of competitive real-time strategies and electronic sports as a whole.
Naturally, anecdotes about the franchise have continued throughout the years, as the game has been reaffirming its position as a leading eSports title, spawning Zerg-style a vibrant eSports betting industry. But try explaining that a video game can be a lifestyle and has its own specific culture to the uninitiated and you get some pretty baffling responses.
In our StarCraft II eSports review, we will focus on types of bets, tournaments and prize pools available. And with this in mind, we plunge to probe the depths of this unexplored universe.
Starcraft 2 - Latest eSports Stats
Game Details
Genre: Real-Time Strategy (RTS) Format: 1v1 Publisher: Blizzard Entertainment Release Date: 2010
Prize Money Awarded: $32,145,172 From 4,884 Tournaments
Largest Prize Pool
Tournament Name: WCS 2018 Global Finals Prize Money: $700,000.00
Top Country
Country Name: Korea Prize Money: $20,076,693
Types of eSports Bets for StarCraft II
Delving into the types of StarCraft 2 bets, there are not as many as you would expect them to be. If you have experience in sports betting, you're already familiar with the most common type of eSports bets. For those of you who are still to come to grips with how betting markets work, we discuss the eSports bets available for StarCraft 2 below.
Regular Bets
Regular betting is just what the name may suggest. There is nothing outlandish about it. It boils down mostly to match bets and tournaments wagers. Who would best whom? Which of the contenders will make it through the groups and ultimately clinch the much-desired title?
Special Odds
Farther down the line, we have Special Odds. Those types of bets are, just as the name suggest, special. They are the result of the bookies' own number-crunching and introducing a little extra to the betting game. Now, as most bookies would have it, they will try to make you bet on whoever player will cap his supply first, or whoever player is going to expand first. Normally, such bets are really up to what the bookies think is best.
Live Betting
Number three on the list is live StarCraft betting. Live betting is a newly-fledged beast of gaming and it stems mostly from the fact that an increasing numbers of TV networks are investing handsomely in broadcasting eSports tournaments.
Live betting does give bookies some edge over the bettors, as it demands that those placing wagers are tuned in and watching the match. If you are trying to also bet on multiple games at the same time, it may prove particularly tasking to follow through with how odds are changing. We would recommend that you start small and be prepared to cash in at the right time.
Match Bets
In the way of advice, do spend time watching the game. If you would rather just follow results on your phone, we would recommend you stick to traditional match winner StarCraft betting instead.
Hedge Betting
Speaking more broadly of eSports StarCraft and the betting that goes with it, we would recommend you choose what is known as the "Ask the wife" approach. Crunching odds certainly has its benefits but studying the form of the simplest types of bets and then hedging against may lead to unknown developments. Trust your gut feelings and add as much vital information as you can, with the occasional number crunching. The downside of eSports betting is that there are no draws, as in mainstream betting, and that is where money is.
Luckily, bookies' own inexperience has spelled a field's day for the sharpest bettors.
---
StarCraft eSports Betting Unpicked – a Pocketful of Stardust
Examining eSports StarCraft 2 betting up-close can be broken down in several main aspects:
What is StarCraft 2 exactly and how can we gain an advantage?
What types of bets are there?
Addressing the first question, StarCraft 2 is the linchpin of real-time strategy (RTS) competitive titles out there. It is often incomprehensible to the uninitiated that a game could demand so much skill, but to anyone who has spectated StarCraft 2 long enough, this plain truth is well-known.
StarCraft II has a plethora of factors that have to be taken into consideration before making a bet. The cult around salaried professional players is quite understandable once you have begun to participate in forum discussions and follow streams.
We will argue that the more knowledge you have about the game, the more you will be cognizant of the fact that it is more like a game of chess, interspersed with outbursts of frantic activity followed by more considerate play.
Place Your Bets on SC II
May the odds be ever in your favor and choose wisely
Tips for StarCraft II eSports Betting
What does success in StarCraft betting depend on, then? Knowing your enemy and being able to discern trends both throughout the game and in the long term of a tournament. We will argue that the following constitutes an integral part of being a tad better at betting on StarCraft:
StarCraft II Social Media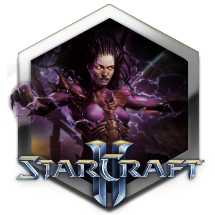 Knowing if any personal developments have affected a player may help you consider aberrations in said player's gameplay rather than believing that he is attempting a cheesy strategy. It's always a good idea to follow your favourite player on social media and stay up to date with his or her's development.
StarCraft II Streams & Broadcasts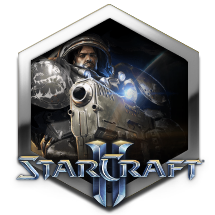 Examining previous matches of players who you are preparing to plump for may also offer copious amounts of precious information. How do particular players fare pit against another? Some individuals tend to give ground to seemingly weaker opponents out of purely psychological reasons, despite what rigorous training may suggest.
We all have that one friend who has been practicing rather less than we have, but his continuous boasting has left us with the unsettling impression that the chap knows what he is on about.
---
StarCraft II eSports: A Space Cash Cow
StarCraft's success as a franchise is rooted in what may best be described as cultural differences. With the advent of eSports, one or two "gamer" stereotypes have been broken and salaried professional gamers have been one of the main reason for that. Not to mention that a generation of people who have had screens readily available since birth are now much more open to the idea of an electronic sports than their straight-laced predecessors.
The matter of StarCraft 2 betting ought to be discussed at length though.
StarCraft II Tournaments

Let's begin by broaching the topic of what exactly drives eSports betting in general. The question has been hiding in plain sight all along – money. StarCraft 2 eSports has managed to garner significant support in the form of viewership, fanfare and a covey of savvy individuals who can impart a lot about the inner workings of the game to those prepared to listen.
The fact that StarCraft has been televised has been a huge fillip to associated StarCraft betting. TV channels vowed their unflinching support for the game from what appeared to be mostly ideological concerns, but those idealistic convictions soon be turned into a money-driven industry. With revenues from advertisement soaring worldwide, bookies salivated at the perspective of offering punters chances to lose some cash.
The funny bit is, because StarCraft enthusiasts are the game's staunch supporter, they have oftentimes been able to one-up bookies and relieve them out of their coveted cash. While eSports bookies are struggling to crunch the odds, StarCraft fans have been notching up a little extra for rainy days while enjoying their favorite intergalactic clashes between human, and in some cases less so, generals.
eSports bookies, take notice, punters are here to beat you at your own game!
Where To Bet On starcraft
In 2020 alone, there have been so many noteworthy events that it would take us some time to look into each and every one of these separately. More importantly, the abundance of StarCraft II esports competitions has been a fillip to eSports bookies who have been relentless in introducing a steady number of odds.
Now, let us have a gander at each event separately. We hold these to be important pivotal moments for StarCraft betting as a whole, as the money invested in such events also drive growth for the betting industry. This year has so far seen over $448,038 in prize money, with the 2020 WCS Global Finals about to take place in October.
Global StarCraft 2 League

Enter the Global StarCraft 2 League known as GSL. The tournament is held locally in South Korea and it features several events. Former GOMTV has organized GSL as part of the efforts to bolster up StarCraft esports. The league has been ongoing since 2010.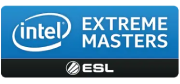 Down the pipeline of events, we also have the Intel Extreme Masters. The Katowice, Poland event offered a prize pool to the tune of $250,000 and was won by TY in a spectacular Terran versus Protoss match-up. The 2020 edition of IEM Katowice provided a prize pool of $400,000.
A recent event, the first iteration of the tournament took place in 2016. The prize pool for the 2019 tournament was reported to be $240,000.
World Electronic Sports Games

Adding to the string of Eastern sponsors of eSports StarCraft II, we ought to mention the World Electronic Sports Games (WESG) the event backed by AliSports, a subsidiary of the Chinese retail mastodon Alibaba.
The World Championship are the bread and butter of the StarCraft competitive community. It has the full backing of Blizzard which has played a decisive role in staging all events throughout the years since it has been actively. In 2019, the event distributed $949,660 in prize money.
Meanwhile, TeamLiquid the indisputable authority of StarCraft eSports matters, has been backing the Oceanic League and providing analysis, guides, news coverage and replays.
Events of the size and importance of Intel Extreme Masters have generated significant viewership, with Katowice boasting 71,794 viewers at its peak, for its 2020 edition. Viewers have been tuning trough their laptops, desktop computers and smartphones, Twitch.tv has reported.
All of the above-described events have been an essential part of a boom for electronic sports. Now, when it comes to eSports betting, StarCraft 2 offers many opportunities. Being cable TV, punters are aware that despite the title appealing to a more of a niche viewer, the buzz and excitement around it leads to significant revenues which eSports books try to channel. The realities are somewhat different, though, with punters claiming rich pickings for the most part.
---
Pushing StarCraft II Betting beyond the Milky Way
We should understand that what future a video game may have as an electronic sport is contingent on several factors, including prize money invested by developers and third-party sponsors, commentators, and close-knit communities such as TeamLiquid who have been doing wonders for the game. In this fecund land, eSports StarCraft betting may thrive. Plow the celestial furrows, punter. There is profit to be made.
MORE FAVORITE ESPORTS GAMES THAT YOU CAN BET ON