An estimated 46 million watched the League of Legends Intel Extreme Masters in Katowice, Poland, 2017. Viewership of electronic sports is mounting at such a dazzling pace that services such as Twitch.tv and YouTube may soon be rivaling traditional media in terms of revenues obtained through advertisement rights.
Best eSports Betting Sites with Live Betting Option 2023
Check these eSports Live Betting Sites for More Details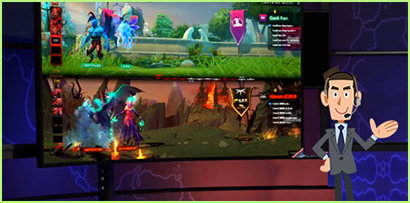 With the peaking interest in electronic sports and, more notably, spectating it, eSports betting has adjusted to make the most. Live betting is, well, live. A series of bookies has adjusted their offers to bank on the tantalizing prospects of beating punters – a hope that has been all but dashed so far, as gamblers have turned out to be rather more astute than it was initially expected.
We at eSportsBettingWebsites.com have eSports live betting all chained up and locked somewhere. As we retrace our steps back to the place of confinement, we will introduce you to some hard facts, offer you some hard-to-resist tips and generally give you a hard time not being fascinated with our insights.
It is time for some Twitch and Chill, you lot.
eSports betting goes live
It is alive, indeed. Live betting on eSports is what any betting is, pretty much, with a few caveats. You watch an event in real time and bookies concoct their odds with a little more satisfaction concealed in a lopsided grin. However, the expression of smugness is oftentimes replaced with the pout of someone who has wrongfully thought they got this.
Opening live odds has introduced more excitement to the generally stirring business of eSports wagering. The inaudible susurration of live gambling makes it to a crescendo these days. Bookies could have done little more to up the ante of eSports betting as a whole. Overall, you ought to know that live bets are a fickle mistress, and they tend to come fizzling under the limelight, leave the scene imperceptibly and then resurface so much unlike what they were a few moments ago, that the experienced punter needs to adapt at a tempo that seems to be dictated by a professional video gamer. Truth is, it is.
Live bets in eSports change all the time. They are pegged to first kills, first destroyed what's-its-name and won match or round. So quickly do they change that odds juggling, if possible, is a fine art in its own right.
As more people continue to tune in to watch eSports, so is the segment turning out to be a much promising endeavor
How to bet on eSports live
A good question! Perhaps the whole affair is not too complicated if, say, you have already learned the ropes of eSports betting and have had hundreds of hours under your belt placing wagers. However, if you are getting worked up to bet on live games, and especially juggle between various odds, then you need to bloody well time your wagers, not to mention track them. In our piece dedicated to eSports betting tips we talk extensively about the nitty-gritty of eSports betting. Now is time to consider a new beast.
Live betting on eSports is a fun and exciting undertaking. It breaks the mold of traditional betting and allows for as much kick as you can get out of, say, an irate kangaroo. But in truthfulness, live betting will boil down to how experienced you are and how quickly you react to changing odds.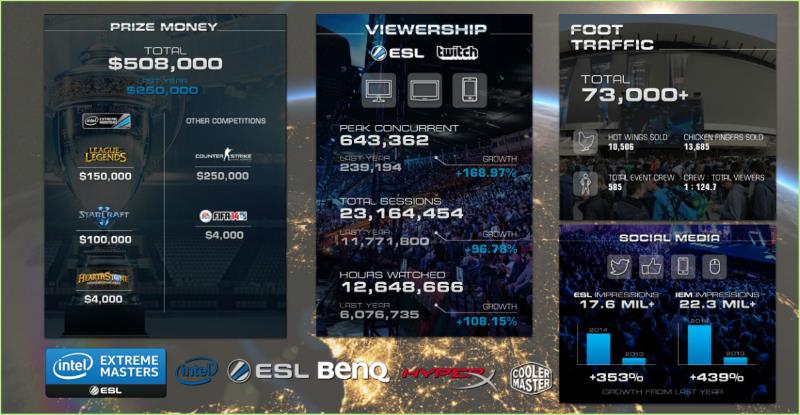 So, you see, this type of betting is not for the newly-fledged enthusiast and requires deeper understanding of the industry as a whole. Still some of our tips as to what make a successful punter in general apply for live eSports betting as well. Let's not beat about the push, then.
Know thy enemy
What, are eSports bookies our enemies? Not really, with the efforts being made in promoting eSports betting, bookies are quite unstintingly tailoring odds and offering an ever-increasing number of opportunities to throw cash at. Still, bear in mind that ultimately their goal is to nab your precious bets.
How to stave off the possibility of a bookie claiming your hard-earned currency? Try to stay ahead of the pact is our age-long advice. Use social media, gaming forums and Twitch.tv extensively. Know the format of events you are betting at – many silly bets could have been averted if someone has put a bit of backbone in reading the details, eh?
Reddit could prove an efficient and informative way of staying bang up to date with latest development and expected prognosis. Honestly, you need to check out the proper/r/ as they will cobble together rather accurate (when comparing the outcomes at least) odds.
Pick a trending title
Well, it is eSports right, so there are only a handful titles. This is true, but there is a strong push to introduce even more titles. If you are looking for tips on live eSports betting, chances are you are a well-seasoned punter and hence you have already experienced first-hand betting on multiple titles. Nevertheless, we would like to reiterate our advice to specialize on a title or two instead of running the gamut of available electronic sports out there.
So, in a nutshell, when you opt for a eSports to bet on, go for one of the better-known titles, DOTA 2, LoL, CS:GO, CoD, StarCraft II, Overwatch, StarCraft II, and still – if you are specializing you may give an edge to MOBA games as they have been specifically designed to be competitive titles. CS:GO also offers rich pickings as the prize pools and tournaments are generous and numerous respectively.
In addition, information about a game such as DOTA 2 is more readily available as opposed to trying and figure out Halo betting.
Best Sites with Live eSports Betting
Check these sites for more information on eSports live betting
The locales and kin of betting live on eSports
There is a handful of respectable bookies where you can bet live, including Betway and Bet365. Naturally, there are other bookies, which offer great odds, just not live odds for eSports.
Live betting is a bit of a tricky critter to tame and eSports are acting with due reticence. However, the ones that are embracing it are fully committed to the segment. A passel of bookies are offering safe and quick transactions paired with simplified cash in and cash out options, and that is just one thing fewer to worry about, wouldn't you agree?
As to the type of live bets out there, well they pretty much overlap traditional bets. You have your match winners, map winners, round winners, your first bloods and a dazzling variety of odds that go a long, long distance in the way of creativity.
In the case of special odds, they can really come up on a whim and could give an advantage to the punter who is most involved with a specific game – Do you think player X will hit the Y kills? Again, in games like DOTA 2, knowing the tactic of a team would at least signal what the likelihood of players achieving game-specific performance is.
Handicap bets are also up for grabs. Basically, some teams are given the same odds as the stronger teams and in terms of betting odds, at least, they seem to be equally matched.
When engaging in live eSports betting it is best to stay tuned. And this is increasingly easy today. In fact, bookies are even preparing themselves for such a time that mobile phones may spawn their own eSports. In the interim, every self-respecting bookie will strive towards creating a state-of-the-art mobile sibling to its desktop version. All we know of have succeeded.
With a number of amenities such as mobile gambling, secure online betting venues, and live coverage of events (just remember eSports events now have their own commentators dressed and suites and offering the frenzied crowd their rather bad jokes).
Indeed, eSports and its associated betting, live or otherwise, lies on how much investment game developers and sponsors are willing to shower on their products. Follow the money proves to be good advice. Let's see where the money is, then.
A Look at the Business of eSports Live Betting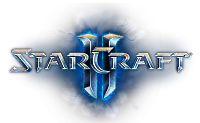 StarCraft has long been cable TV in South Korea. The country, for its part, has been in the habit of offering glimpses in the future of technologies before they spread on a global scale. One thing is certain – the veneration for video games is not a fad and the raucous crowds pouring in to spectate simulated digital carnages only serve to reaffirm the God-like status of professional players.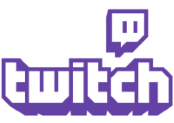 Meanwhile, the members of one particular tribe of a self-indulgent turn of mind have been lining up to share in the golden opportunity, whipping up viewers interest and granting eSports are more serious status.
Even though Twitch.tv seems to be the uncontested leader in the segment, new distribution methods have been expanding in a bit to expand the segment's appeal.
Meet the networks family
Broadcasters are slowly shaping up as the bulwark of eSports, and Twitch.tv is its bastion. Social media are also toeing the line of eSports. In any event, more exposure is always good as it often prompts the question How do we make this more exciting? A bit of chance always added a little something in the bit of excitement.
TV networks are now hanker after more game buffs with disposable income: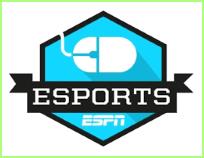 Back in 2016, ESPN decided to launch a 24-hour television network, which was expected to fuel live betting on electronic sports. ESPN has seemed to do fairly well and it inspired Canadian broadcaster Super Channel to follow suite.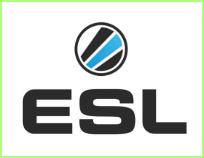 Meanwhile Swedish MTG purchased eSports festival organizer DreamHack and Turtle Media, the company that owns ESL. MTG also added stakes in Zoomin.TV and Splay Networks, both of which had large gaming channels.
How does traditional media fare up against online streaming?
Not so good. Across our articles dedicated to eSports betting we have discussed different consumer habits by country, and all of those indicate that:
People prefer watching things on the go. While it is true that most will sit down and watch an eSports match at home on a screen, the thought of confining oneself to an immovable device seems rather unpalatable to eSports enthusiasts.
Not only that, but the main titles eSports fans watch often overlap and there is a sort of connection between the most trending video games which qualify as eSports. Hence our advice of yore to stick to your guns… and swords, and spells and try and bet on the more popular titles.
Speaking about eSports and eSports betting, Facebook has been putting some efforts into appealing to male users (eSports enthusiast are almost equally distributed between male and female in all survey we have been able to lay our paws on)
Facebook's take on Twitch.tv has so far been modest. The social media has struck up deals with MLB to stream a number of regular season games, but Twitch.tv still accounts for 73% of all viewership.
When curtains fall on eSports betting, live or otherwise
Not only does the show go on, but it does so at full blast. Esports are destined for a bright future and as all eyes remain focused on the ongoing online skirmish, quick glances will be cast to mobile phones to see what the odds of turning a profit are. Keep your eyes peeled, punter, for there is a lot going on and a moment's distraction could result into another opportunity squandered.