Heroes of the Storms or HotS is Blizzard's latest foray into the realm of electronic sports. Looking back, the company has always been, however subtly, out there to throw its weight, championing that games are more than mere pastime activity and they can spawn their own community and culture.
HotS has been shaping up as just that. A game which offers excitement for the uninitiated through fetching visuals and bursts of intense battles and sufficient wriggle room for players to push the physics of the game and interweave their own ability to excel into the very fabric of the product. But amid the flurry of statistics, tournaments and high hopes, another tribe has developed a taste, and perhaps even the hots for the game. Enter eSports bookies and their endorsement of HotS eSports and Heroes of the Storm betting.
It is against this backdrop that our tale of numbers, highly enjoyable simulated battles and televised spectacle takes place. Let us examine the inner workings of what makes HotS eSports the product it is today.
Heroes of the Storm (hots) - Latest eSports Stats
Game Details
Genre: Multiplayer online battle arena (MOBA) Format: 5v5 Publisher: Activision Blizzard Release Date: 2015
Prize Money Awarded: $19,573,313.58 From 459 Tournaments
Largest Prize Pool
Tournament Name: HGC Grand Finals 2018 Prize Money: $1,000,000.00
Top Country
Country Name: Korea Prize Money: $5,780,350
HotS eSports Betting: What are the Options?
Let us then move forth to the next logical part of this review. Identifying the proper bets. Placing them and ultimately bringing home the bacon and a sackful of profit. Perhaps a little corny turn of phrase, but then again what isn't?
First, the bets.
Match Bets
There is your quotidian type of bet, the match bet. Now, this fellow does not shine with anything in particular, but it is perhaps the most well-known and firmly lodged in every eSports bookie's offering. There is no shame to this and we do believe that match betting is the way to go if you are just dipping your toe in this vast ocean that is eSports betting.
Tournaments Bets
Moving down the list, we have tournament bets. Those are specific types of bets that call for prescience on the part of bettors. You will need to show great familiarity with your chosen game, a familiarity which is usually accumulated not only with the passage of time, but by making conscious decisions. We advise that you keep a beady eye peeled on the HotS esports scene and never drop the ball down if you are being serious about the whole enterprise.
Live Bets
Live betting is truly an amazing way to add some dimension to the business of betting. Betting, for the most part is about generating even greater kicks out of the whole process of sharing the triumph of a team. Today's punters are really about being able to roam freely – both the Internet and the real world (albeit it may be argued that the real world stretches only as far as does the virtual one).
Simply put, live betting on Heroes of the Storms allows for greater versatility in the number of viewers at any one point, because it breaks away the chains of the days of yore when you had to sit up and listen what was going on with a game you had put a bet on. In any event, the great offerings and mobile apps by the likes of Betway have made this type of betting.
However, being the benefactors of eSports betting, we at eSportsBettingWebsites.com caution against adopting live betting unless you show prowess at multi-tasking, and let face it – multi-tasking is tiring. Still, you can wager the occasional live bet if an opportunity rears its head. Moving on.
Special Odds
Special odds types of betting depends solely on the whimsy of eSports bookies. You have your Who-Will-Kick-Who-in-the-What-First, or put in laic terms – who will draw first blood, will demolish the first tower or generally cause much pain in the backside of the opposing team. These bets do add a bit of excitement to the game.
Bitcoin Bets
There has been some bitcoin betting floating about. Bitcoins are a seemingly flawless way of betting, but bookies out there for those types of bets are not as many nor are they so reliable. We can differentiate between hybrid bookies, which collect some information about you which defeats the purpose of bitcoins that is guaranteed anonymity. In any event, the cryptocurrency is slowly gaining traction. The fact it offers to hide the tracks of bettors may spare you some legal headaches when wagering on HotS eSports.
We just remind you to exercise caution when playing high-stakes games. Sometimes, bitcoins may be requested by malefactors who may can claim that they have not received the service they have paid for. In any event, the majority of bookies that offer bitcoin betting will be reviewed online and our review about Bitcoin offers some insight as well.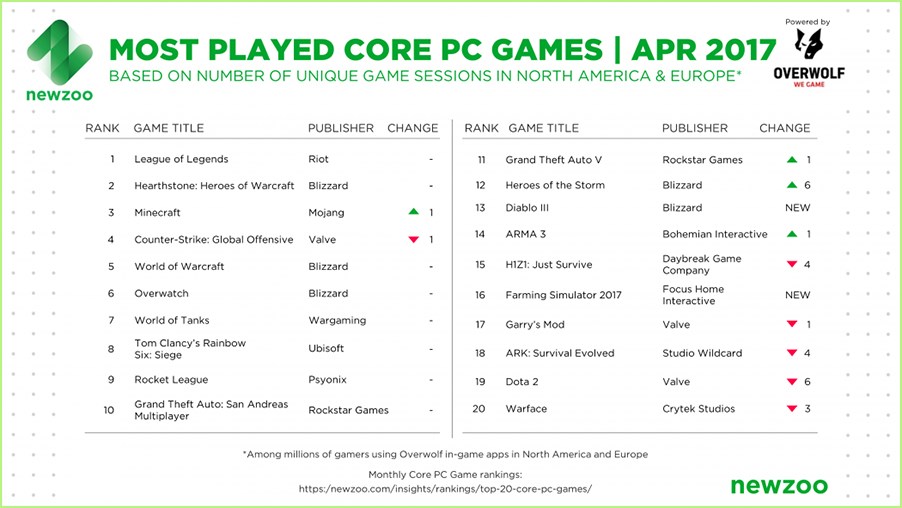 Heroes of the Storm shoots up six spots in the April chart of the most played core PC Games. The excitement came on the wake of news that Overwatch character Genji and HotS also added Overwatch's loot progression system. Perhaps as a testimony to Blizzard's continuous support of the eSports and tendency to adopt the best practices across all its titles.
Now, let us talk briefly about hedging your bets. If you win to truly benefit from your HotS eSports betting, you will need to learn how to juggle odds. This consists in mainly picking a number of bookies out there and making sure, you pluck the best offerings.
This is actually a viable stratagem for defeating the bookies at their own game. A feat both commendable and somewhat run-of-the-mill as estimated 90% of all offerings eSportsbookies place out there return no profit. So the time is most auspicious for you, punters, to step your game when betting on eSports HotS. Go out there and wreak havoc where havoc needs wreaking.
Bet Properly on HotS:
Keep track of how the competitive scene is progressing
Examine changes in the game, such as hot fixes and patches
Try to stay up to date with who the top dogs in the competitive scene are
Examine past clashes between teams so as to be able to determine the outcome of the match-up or tournament
Naturally, betting on any type of eSports is a demanding activity. But it generally boils down to how willing you are to follow through with developments in the game you like. As a rule of thumb, you are reading this because you are seeking to expand your knowledge about the game you are plumping for and there is no shame in that. The chances are on your side, punter. Bet away!
Where To Bet On hots
---
Heroes of the Storm eSports and the Big Tournament Bonanza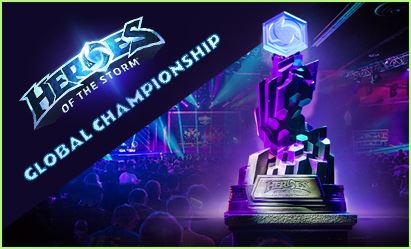 We struggle for words when it comes to describing a product so accomplished. Awe-struck would be one way to go about it. Heroes of the Storm has made such a splash in competitive electronic sports, that it still impossible to say if the initial excitement has petered out.
To better understand the popularity of the game, we suggest examining the ongoing tournaments and their prize pools. Those tend to be some serious numbers, so hold on to your hats, punters, there are some serious HotS eSports betting opportunities at hand.
The Heroes of the Storm Global Championship is perhaps the most consequential eSports event for the MOBA. The finals this year's is taking place on 26 October and the prize pool is saliva-inducing. With $1,000,000 in prize money, the event is pretty high profile, reuniting some of the best names in the sport and offering ample opportunity for HotS eSports betting.
eSports bookies will snap up any opportunity for Hots eSports bookies right on the spot. With this in mind, we suggest you start looking out for some of the odds currently being crunched for HotS as they will soon begin appearing on the bookies' websites in earnest.
As the world works up in excitement for the upcoming Global Championships, let us examine some of the past betting chances we had this year. As a underpinning event to the Global Championships, we must point out to the qualifiers which have been the cause of considerable gambling activity.
Known as the HGC, the qualifying event for the Global Championship has bolstered up viewership and left a lasting feeling that HotS eSports is here to stay. The South Korean qualifier was among the most interesting with $425,000 floated in prize money. Bookies such as Betway and Bet365 have been splurging a lot on eSports offering and generating steady returns on their investment creating many opportunities for the everyday punters to bet on.
Rifling through the somewhat limited but high-toned list of tournaments we arrive at the Gold Series Events, a renowned league in Asia. The GHL spurs as much excitement in eSports HotS as anything. The various iterations of the tournament command as much as little over $173,000.
This concludes the rather finite offering of HotS tournaments out there. However, it is not the time to have your spirits dampen, punters. All of the above-listed events are nobby and command serious backing from investors.
Place Your Bets on HOTS
May the odds be ever in your favor and choose wisely
Where does it end, HotS esports, where does it end?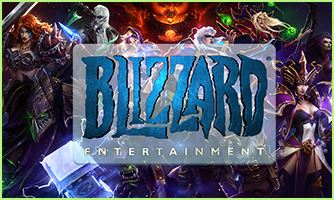 In our opinion, HotS as electronic sports has a bright future ahead of it. Blizzard commitment to the segment has intensified in recent years and the company is even slapping old titles with more distinctive qualities of eSports. What Blizzard has done differently with HotS is that they set up its own eSports website. And it is rather nifty.
Blizzard has really upped its game when it comes to eSports. For years now, the most logical thing anyone could have done is to come up with a clear-cut layout so that ongoing tournaments can be followed, and HotS official site does not disappoint.
But there are more media out there that try to cover the competitive scene and do so with zest and gusto. Take for example GosuGamers, your self-professed proponents of electronic sports. The websites has been going for so long now, proving itself as a champion of electronic sports.
GosuGamers offers great statistics when it comes to any of the eSports titles listed there. We recommend that you check out their current rankings for teams out there before pinning your hopes on a particular team.
Let's reel back then and explore how we learn about HotS esports. GosuGamers will improve your odds at making a successful bet in a number of little ways:
They keep you well-fed with news about upcoming events
They offer insight into game mechanics and patches
They rank teams so that you can pick the crème-de-la-crème with ease
---
Blizzard still has the HotS for eSports
It is increasingly likely that Blizzard will continue to invest and support their product. The course they have set for themselves in recent years is a testimony to their commitment to electronic sports. We hold their cross-game initiative to be particularly rewarding both to gamers and the community as a whole.
How has eSports betting come to benefit from this? Simply put, the better a game fares out there in the world, and the more investment there is flowing its way, the more eSports bookies will be able to rely on a vibrant base of punters. Betting opportunities will multiply and the industry will continue to expand as long as there is a strong demand for it.
While the Internet was burdened with the sad news of the Heroes Global Championship being canceled, eSports punters don't need to worry. The new HotS tournaments have risen to "fill the void," making sure that not only the competitive nature of the game but the eSports betting scene in Heroes continue to live on with a full force.
MORE FAVORITE ESPORTS GAMES THAT YOU CAN BET ON